Dear Irish Boy – CD
2010
Marianne Green's debut album with Andy Irvine, Dear Irish Boy, presents traditional Irish songs from Ulster, mainly from the Co. Down region. Of the 12 tracks on the album, two are Green's own and another by her collaborator and producer, Martin O'Hare. As well as songs in English, there are two songs in Gaelic, also from the northern tradition. Andy Irvine, an icon in Irish music, has co-produced the album. He is particularly known to be one of the most innovative forces encapsulating the essence of tradition while adding new time signatures and chords. Andy Irvine is the musical backbone on the album with his virtuoso playing of the mandola, bouzouki, mandolin and harmonica. Other musical contributors are Colum Sands, Gerry O'Connor and Martin O'Hare.
"Dear Irish Boy" video:

The music on the CD is deeply rooted in the Irish tradition. Marianne has carefully researched songs in books and field recordings and found remarkable material, some hardly ever recorded by modern time singers. However it has been very important for Marianne Green to make new and personal interpretations of the songs and thus become part of the tradition of passing on the songs.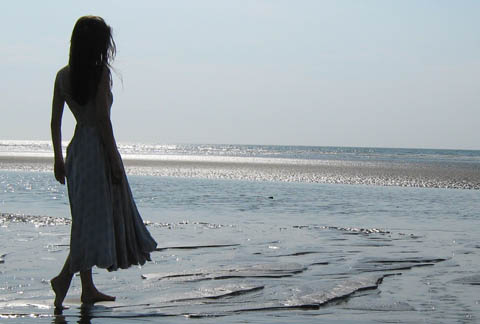 The album was recorded at Spring Records in Rostrevor, Co. Down in the North of Ireland where the beautiful and evocative natural surroundings matched the environment in which the songs were originally written.
Track Listing
1. The Banks of the Bann
2. You Make Me Fly
3. Tá Mé Mo Shui
4. The Doffin Mistress
5. Bonny Portmore
6. Ar A Gabhail Go Baile Átha Cliath Damh
7. Cian's Song
8. The Dear Irish Boy
9. The Wife's Lamentation
10. The Road to Dundee
11. The Wreck of the Newcastle Fishermen
12. Carrickmannon Lake
Cover art and design: joel.biz

By Yonder Town – EP
2004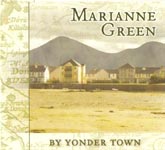 "Oh go ye in by yonder town
Its there you'll hear me crying
A guinea gold ring and the boys do sing
But my true love is dying".